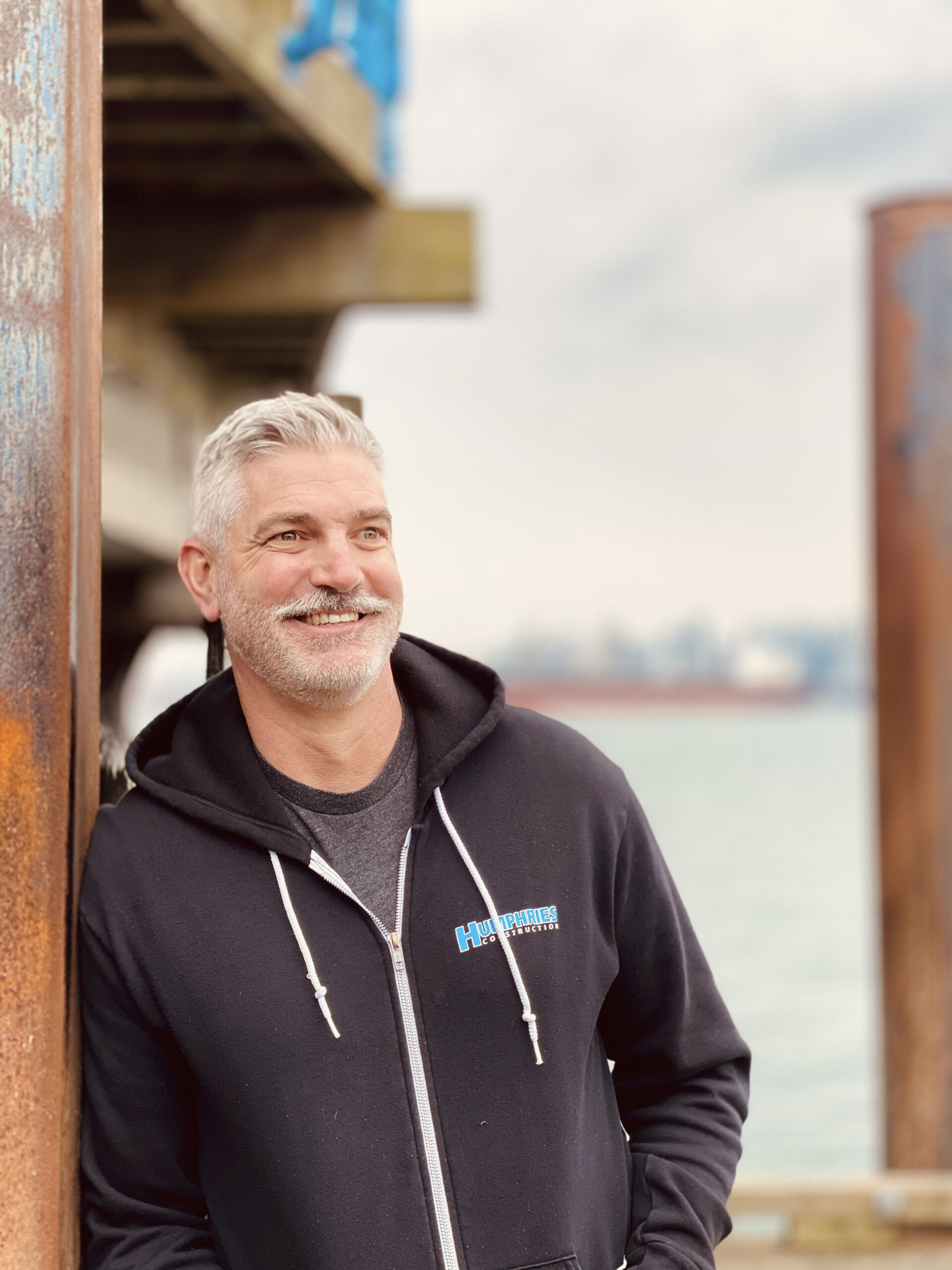 Todd Humphries
Owner/President
Todd Humphries is the owner of Humphries Construction Group. He has an extensive range of experience in the commercial construction industry. Prior to starting up Humphries Construction Group, Todd worked as both a licensed commercial broker and property manager overseeing all aspects of the tenant improvement process.
Todd's experience as a commercial broker and property manager allows him to "literally" put himself in the shoes of his clients. He can relate to what they need, and understands how to make a plan and effectively execute it. He understands the needs of his clients, as he has experienced them first hand.
​Todd grew up with tools in hands and has appreciated the construction process from the grass roots up. His easy going nature and vast experience allows his clients to have peace of mind in knowing that they are in good hands. Todd recognizes the importance of meeting deadlines as well as staying on budget.
​Todd is also a LEED Accredited Professional obtaining his LEED AP in 2009. His knowledge and experience utilizing LEED principles has carried through into his design built projects. This ensures that every new space is a cleaner and healthier workspace for clients.
Todd resides on the North Shore and is married with three children. He has been an active coach for his children's sport teams. In his spare time, he enjoys camping with his family and sneaking off to that isolated interior lake for a little fly fishing…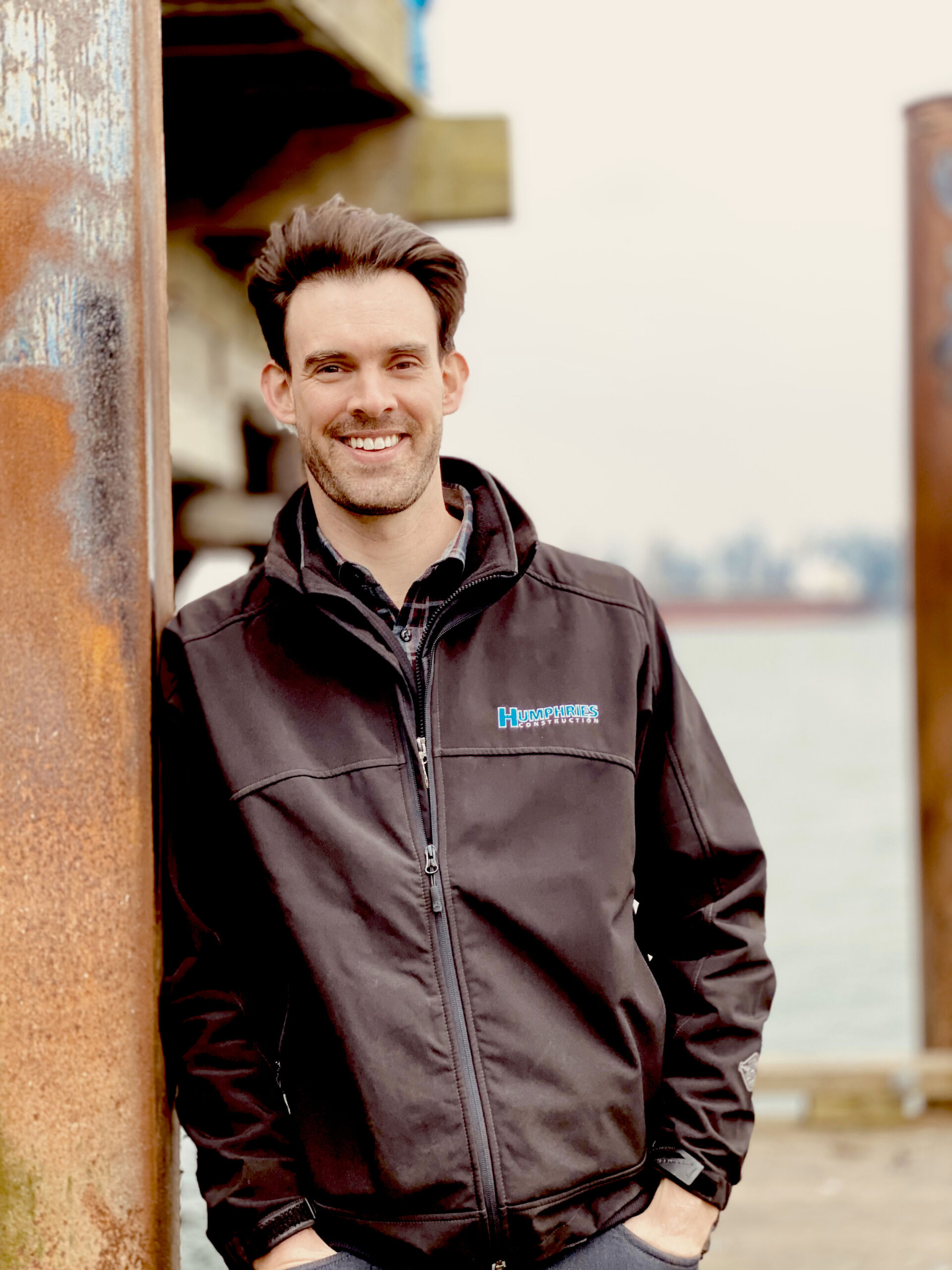 Denver Wynn
Director of Business Development
Denver grew up in Kamloops BC, and lived there for the largest portion of his life. He continues to go back as often as he can. Denver has been in the lower mainland for three years and now lives in West Vancouver.
After attaining his Associates Degree in the United States, Denver completed his Bachelor's Degree with a major in psychology at Thompson Rivers University in Kamloops. After having taken up positions in sales, professional sports, management, and heavy equipment, his work experience and skills are widely varied.
Baseball and golf have been the largest components of Denver's life thus far. He represented Canada on the Jr. National Baseball Team and was drafted by the Minnesota Twins. Denver is an avid outdoorsman and loves fishing and camping. He enjoys spending time with his family above all other things.
Denver entered the construction industry because he grew up around it and it had always been something that he was passionate about. He chose Humphries Construction because of who Todd is, the company's philosophy, morals and direction. He hopes to learn as much as he can and grow with the company both professionally and personally. "The quality of the people on the team is second to none."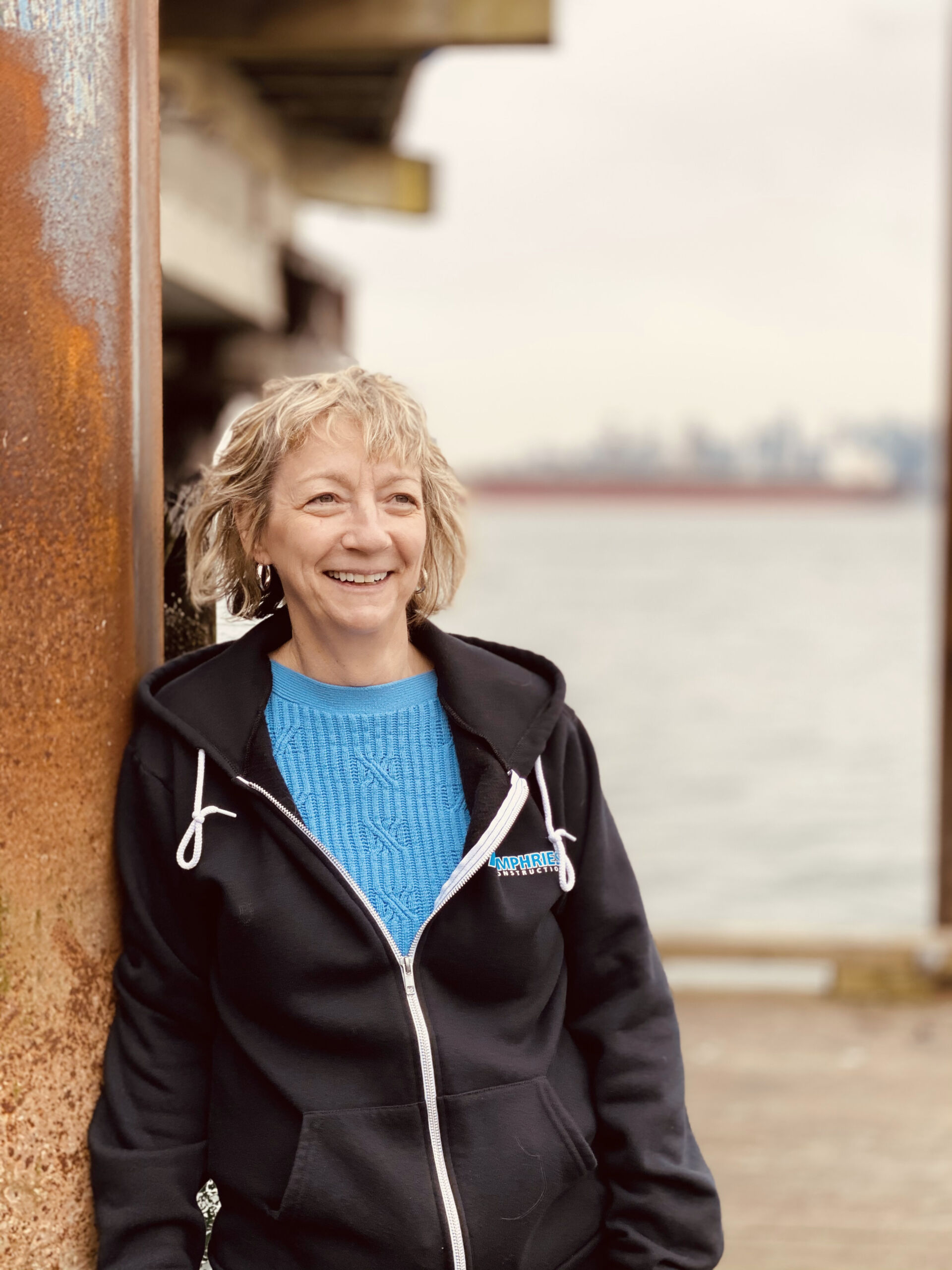 Barb was born and raised in North Vancouver and she has lived in the lower mainland for her whole life.
She started her post secondary education in pursuit of a degree in Physical Education. However she soon discovered that her interests were better suited to the business environment. She switched her educational pursuits to Business Admin, going to school part time while working full time. she has worked in the construction industry for most of her career.  She began her construction orientated career at Trane Air Conditioning in the service department before moving into several service coordinator roles. Barb then took on the accounting world after obtaining her CPA, CGA designation. Barb has over 15 years of construction industry accounting experience.
Barb has always enjoyed sports and has had several athletic pursuits as well. She enjoys outdoor activities and is currently training for, and competing in triathlons.
Barb chose to work with Humphries Construction because she enjoys helping people grow and excel in their pursuits. With her experience in the construction industry she is well poised to help do that in this organization. Upon meeting Todd she was convinced that Humphries Construction had a great future, and she wanted to become a part of his team.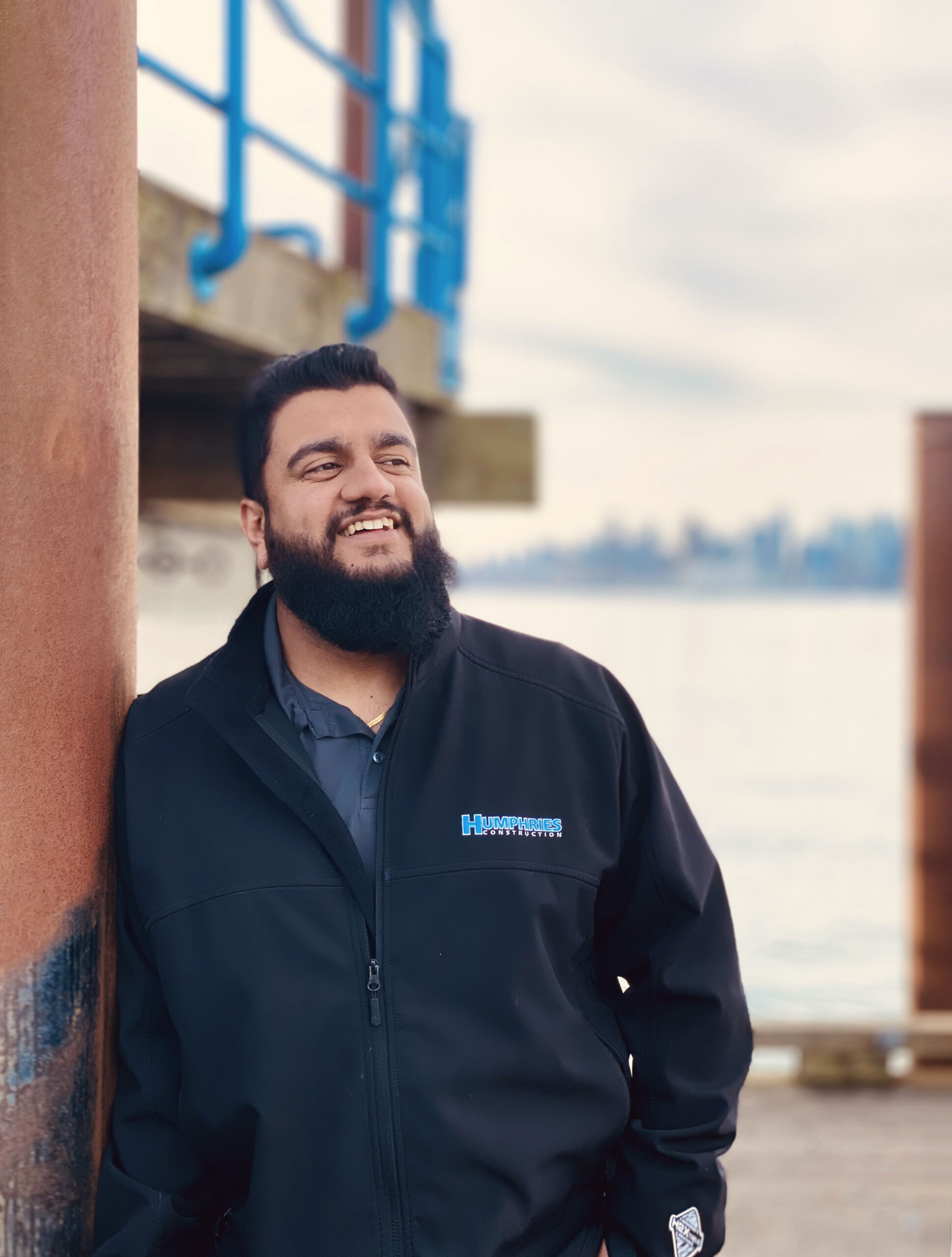 Mandeep Rai
Project Manager
Mandeep Rai was born and raised in New Westminster, and has lived there ever since. Over that period of time he has seen how much the city has transformed, and it is a place that he holds dear to his heart.
Mandeep began his post secondary education in the Kinesiology program at Simon Fraser University. He later switched his focus to business and financial management after discovering his knack for working with numbers and formulating innovative ideas. After his time at SFU, he began utilizing these skills in the construction industry. Mandeep began his construction management career by building a number of restaurants and custom residential homes.
Sport has been a fixture in Mandeeps life, starting at an early age. He has enjoyed playing soccer, hockey, basketball, football and volleyball. He enjoys going to various sporting events and also enjoys a good action film.
Mandeep chose to work for Humphries Construction because the structure and atmosphere of the company seemed to align with his personal ideology's and ways of doing things. He feels that everyone, regardless of their role, plays and important part in assuring that the team functions well and excels. He enjoys the sense of teamwork and also enjoys taking projects from an empty shell to a finished product that the client will enjoy.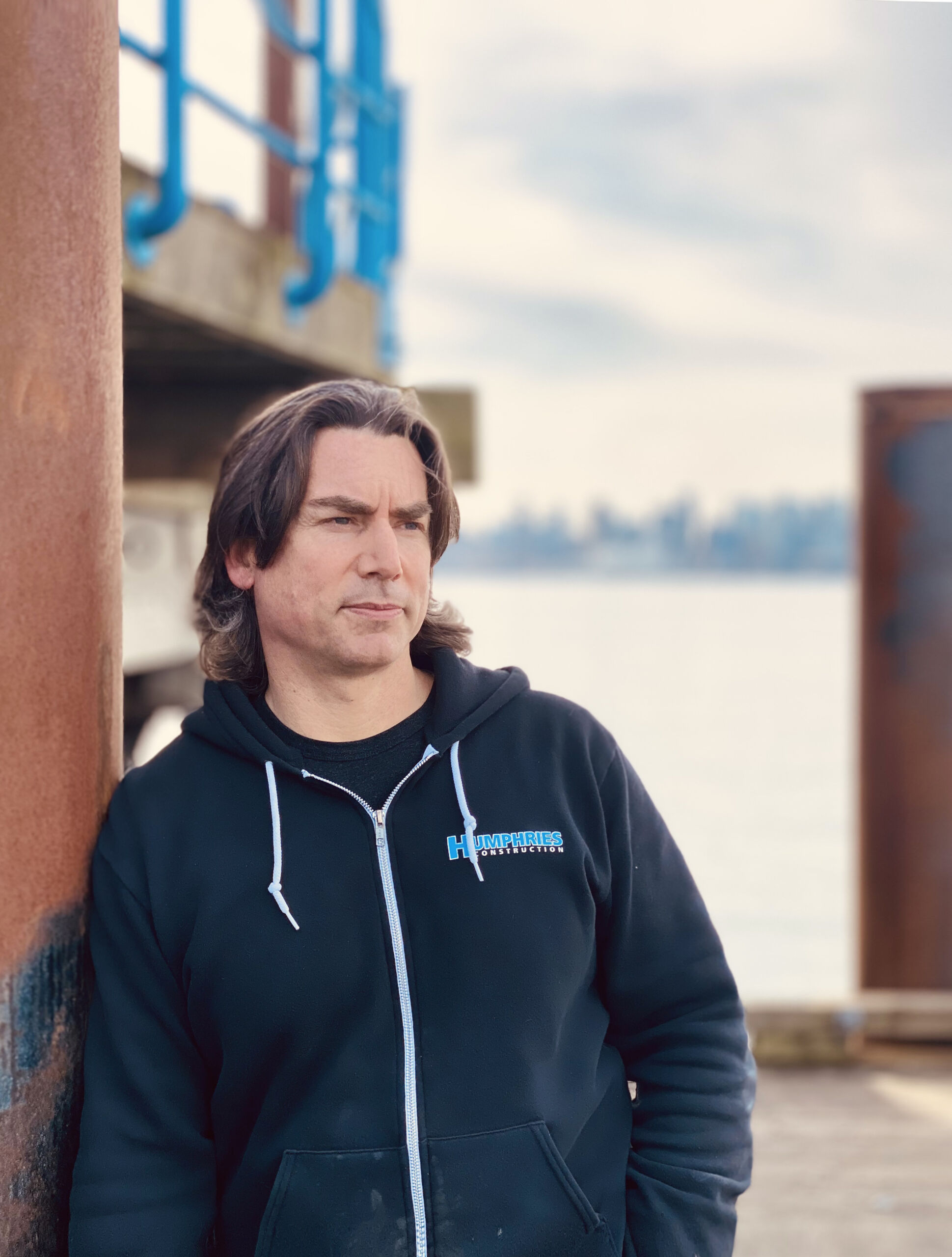 Troy Lorenz
Site Superintendant
Troy was born in Richmond, and shortly thereafter his family moved to the Gulf Islands. There they enjoyed small town living for nearly 10 years before they moved back to Richmond. He is still a Richmond resident.
Troy started his construction career immediately after high school by working for his familes concrete cutting business for 10 years. His career in the building aspect of construction began when he was offered the opportunity to work for a friend, building spec homes on the North Shore. He couldn't resist the new challenge and switched careers. This is where he discovered a passion for being an integral part of a build team. A few years later he began his own company performing residential and commercial renovations. He serviced the lower mainland for nearly 12 years.
He is a dedicated and passionate NFL football fan. He himself played for 7 years as a child. There are several teams that he supports. However, he is not shy to admit that he has been a Patriots fan since 2001.
When I am not at work you can find me on the local Vancouver trails, rain or shine, with my faithful, furry companion Chloe. Some of my other passion are cooking, snowboarding and skiing, and of course music. I catch as many "rock" shows in the local Vancouver venues as possible, driving as far as Calgary once for a live show.
I have been in and around construction most of my life. For me, the draw to work for the HCG was the great team environment, company ethics and the calibre of projects completed. My passion for working hard in a fast-passed environment, while keeping the atmosphere light and fun, seemed a great fit with the HCG attitude. Upon meeting Todd, the owner, I could see his passion for the projects, and the clients, as well as how important it was to him, to make sure his team had all the necessary tools they needed. Not only to do their best individual jobs, but for the success of the entire project. Meeting the rest of the team, especially Denver, felt very natural. I knew that the HCG was going to be a great fit.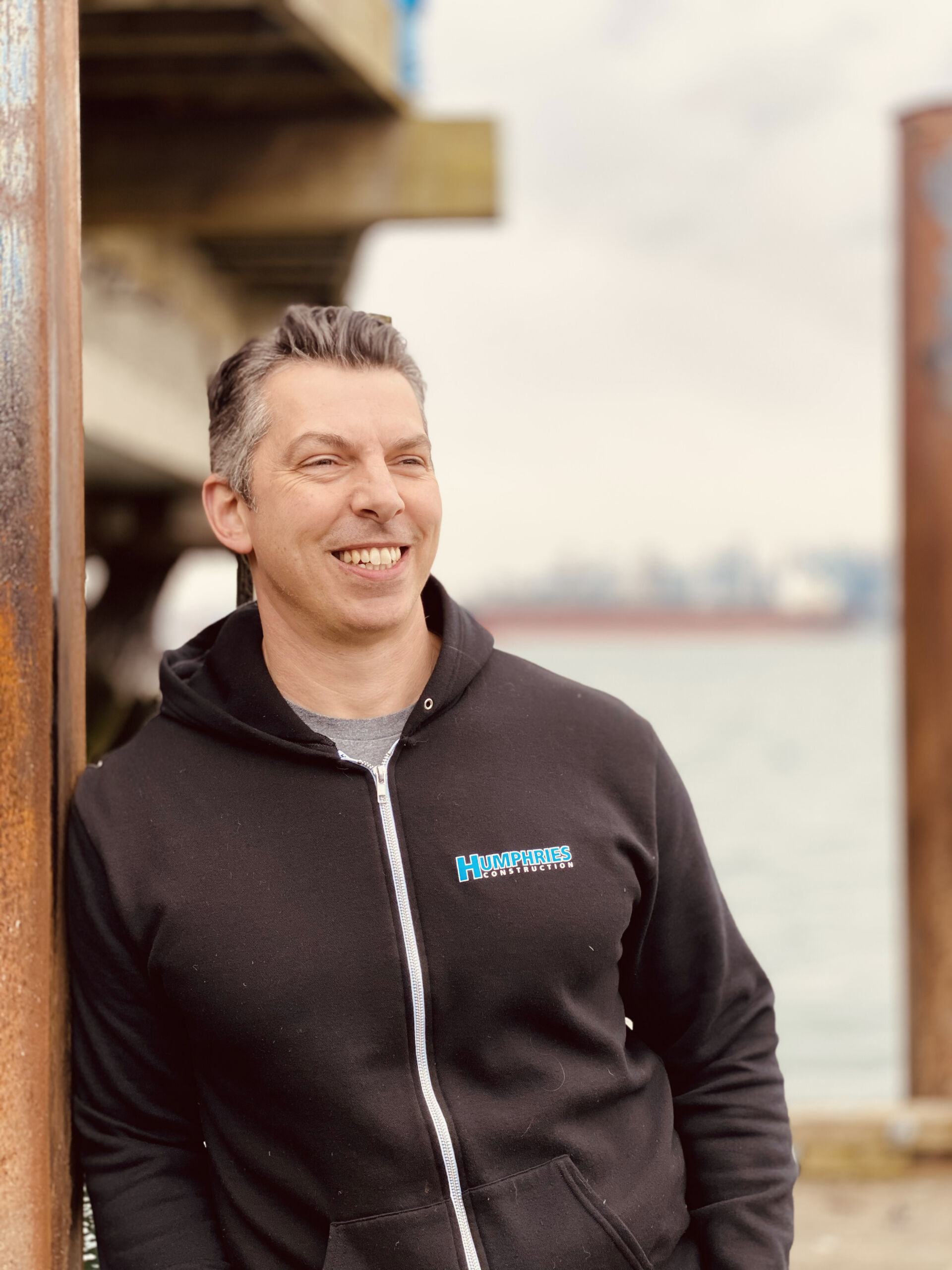 David Pol
Site Superintendent
David was born and raised in New Westminster. Before settling down in beautiful North Vancouver with his wife and 3 sons, he spent time living and going to school in Calgary, California and Vancouver.
David was raised in a construction family. He went to UBC on an athletic scholarship and received a BA in Psychology. He was then drafted in the second round, 14th overall by the BC Lions in 1999 and traded to Calgary Stampeders in 2000. Before retiring, David helped the Stampeders win a Grey Cup in 2001. Following his retirement, he started and ran his own business in physical and mental health for 14 years. After this lengthy period in the health industry, he wanted a change. Going back to his family's roots, he began his professional construction career doing slab preparation and landscaping before quickly moving into residential project management. After several years he made the move to commercial project management.
Physical and mental fitness, football, fantasy football, family, reading and coaching his sons flag football teams, are all things that take up his spare time. He is also a board member for the GSL Football Association. Fishing with his sons on the weekends at Bowen Island is something that he also enjoys. Like Troy, he is an Avid Patriots fan.
David was drawn to Humphries because of the energy, the teamwork, and the team itself. When he met Todd and Denver, he was struck by their understanding of teamwork and the amount of energy that they brought to the office.
David was drawn to the fact that Humphries recognized his multiple strengths and wanted to utilize them to their fullest potential within the team. The energy and the opportunity to grow his skillset was a perfect fit for him.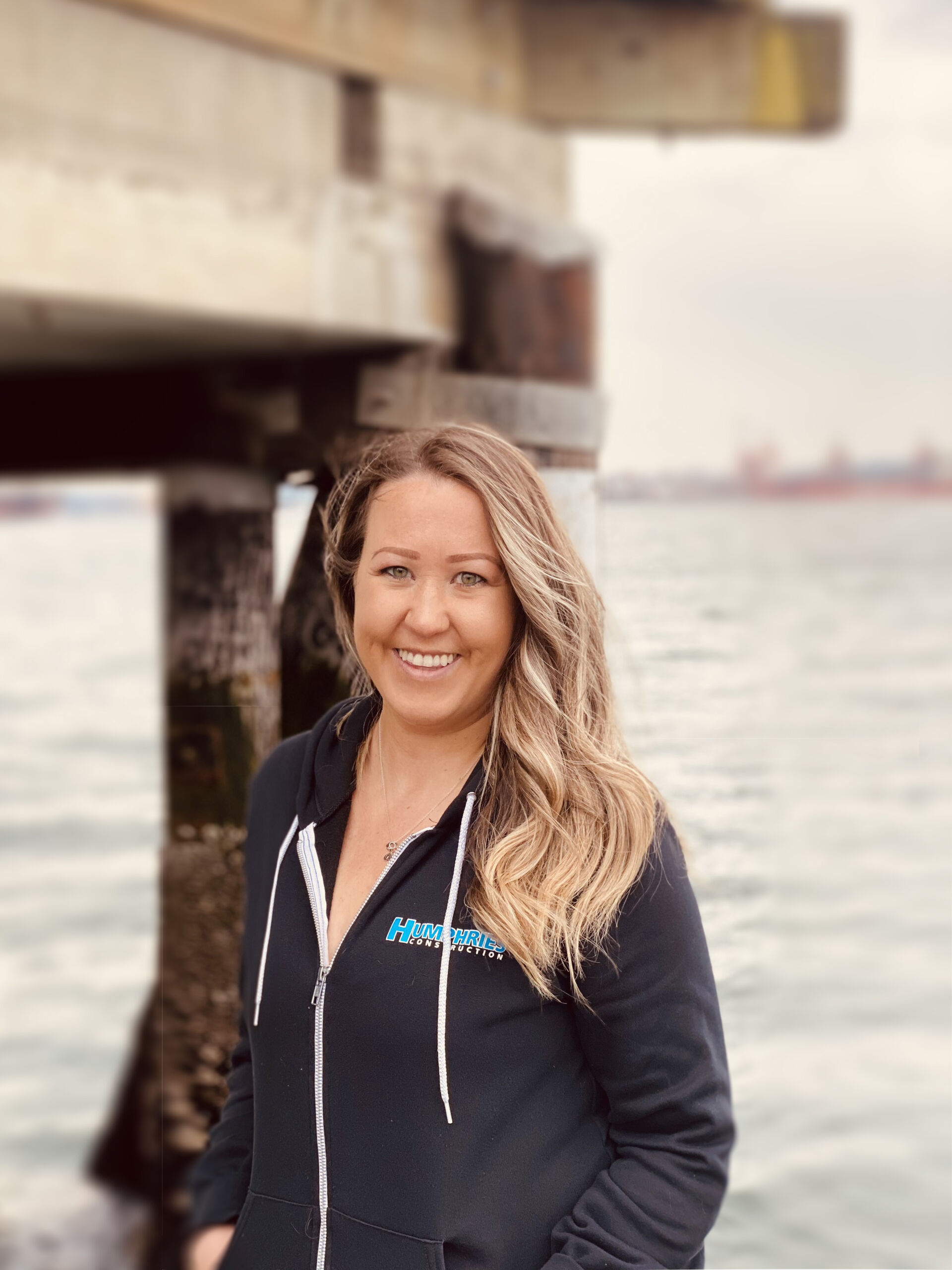 DENISE STAPLETON
LEAD DESIGNER
Having grown up in Richmond, BC and now residing in Delta with her husband and young son, Denise was born and raised with a true west coast spirit and is always up for an adventure, regardless of the weather.
Denise completed her Diploma of Interior Design in 2009 from the Art Institute of Vancouver, and was fortunate to work for one of Vancouver's larger Architectural firms, diving head first into the world of commercial design.  Years later, she pursued a career in project management with one of Canada's largest commercial developers.  Along with a talented team of construction professionals, Denise trudged through massive construction sites, creating incredible experience both in and out of their work boots.  Most recently, Denise owned and operated her own Interior Design company as a change of pace, and a means to reintegrate the creative aspect of design into her career.  After working alongside the Humphries team on many joint projects, she and Todd decided to join forces and establish a design team within Humphries Construction Group.
Off the clock, Denise thoroughly enjoys hikes, nature walks, camping and road trips with her husband, son, and corgi, Quinn.  She values the relationships in her life above anything else, and enjoys quality time with friends and family.  Denise has been a hands-on DIY-er since childhood, and has more recently enjoyed renovating her home and honing her own construction skills.
Denise always admired and recognized the functional, personable and knowledgeable qualities that makes Todd's team what it is today, and felt that this was the perfect dynamic she was looking for.  With values that mesh seamlessly with her own, she is excited for what the team will continue to create as one powerhouse!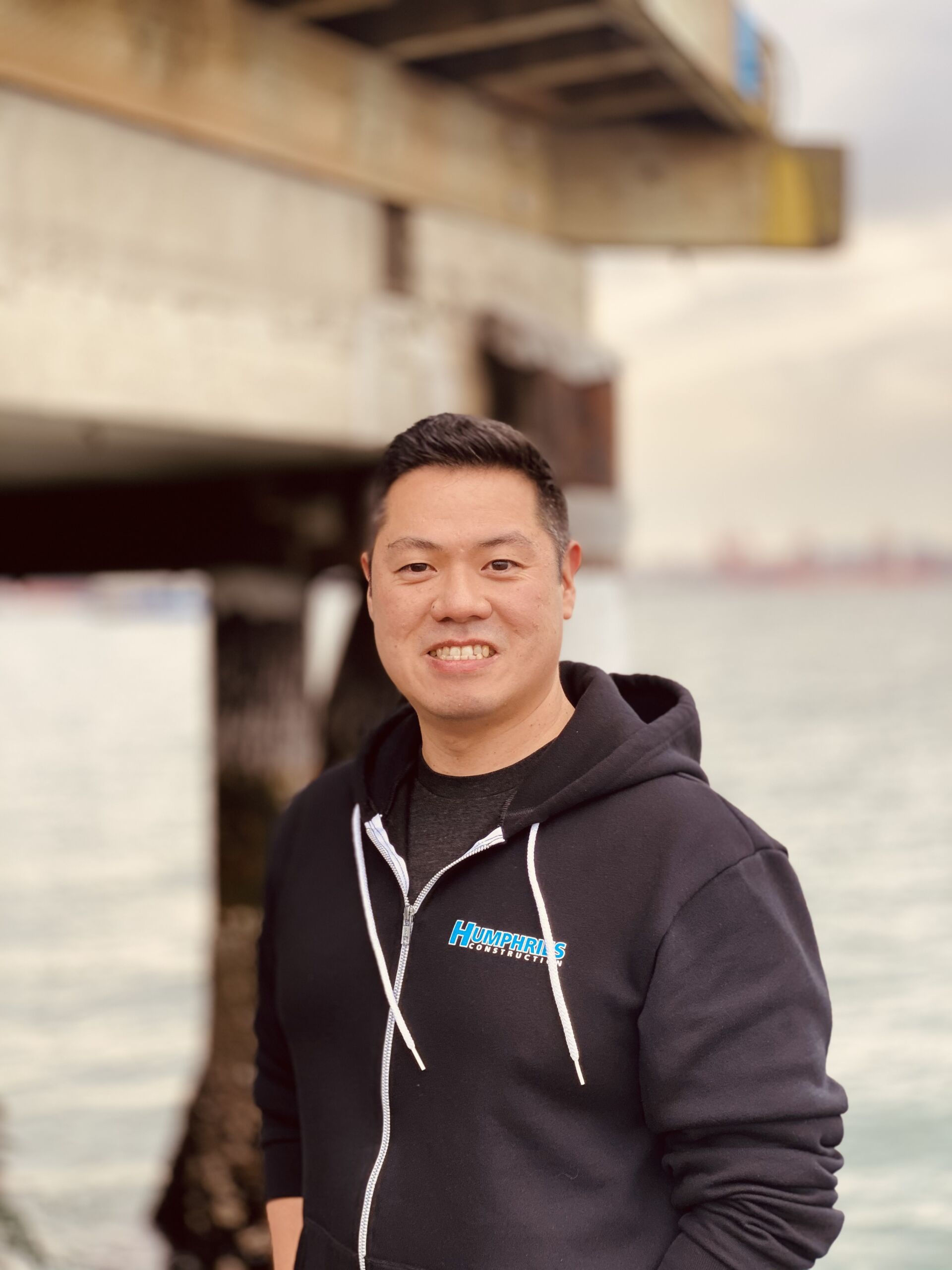 BRIAN YOUNG
DIRECTOR OF OPERATIONS
Brian grew up in Richmond BC and continues to live there with his family.  He has always been fascinated with the construction industry and after graduating from British Columbia Institute of Technology in Building Technology and Construction Management, he joined an Interior Contractor and became an estimator for the architectural millwork and interior contracting division.
Brian wanted to pursue further challenges and naturally transitioned into Project coordination and Project Management specializing in commercial interiors. Over the next several years, Brian honed his skills in Project Management where he managed small scale to million-dollar projects. He also embraced leadership roles in the industry as an Owner's Representative managing high profile projects in the lower mainland and headed the construction division for a National Property Management group in downtown Vancouver.
Brian's professional philosophy and core principles aligns with Todd's principles and has found a great fit in vision and culture. He has always been a team player and enjoys working in a collaborative and professional environment and has found it in Humphries Construction.
Outside of work, Brian enjoys spending quality time with his wife and two children and also enjoys activities such as golf, sports shooting, snowboarding, and martial arts. Brian loves rock music and has been a drummer since his teens and shares his love of music with his son who is also a drummer.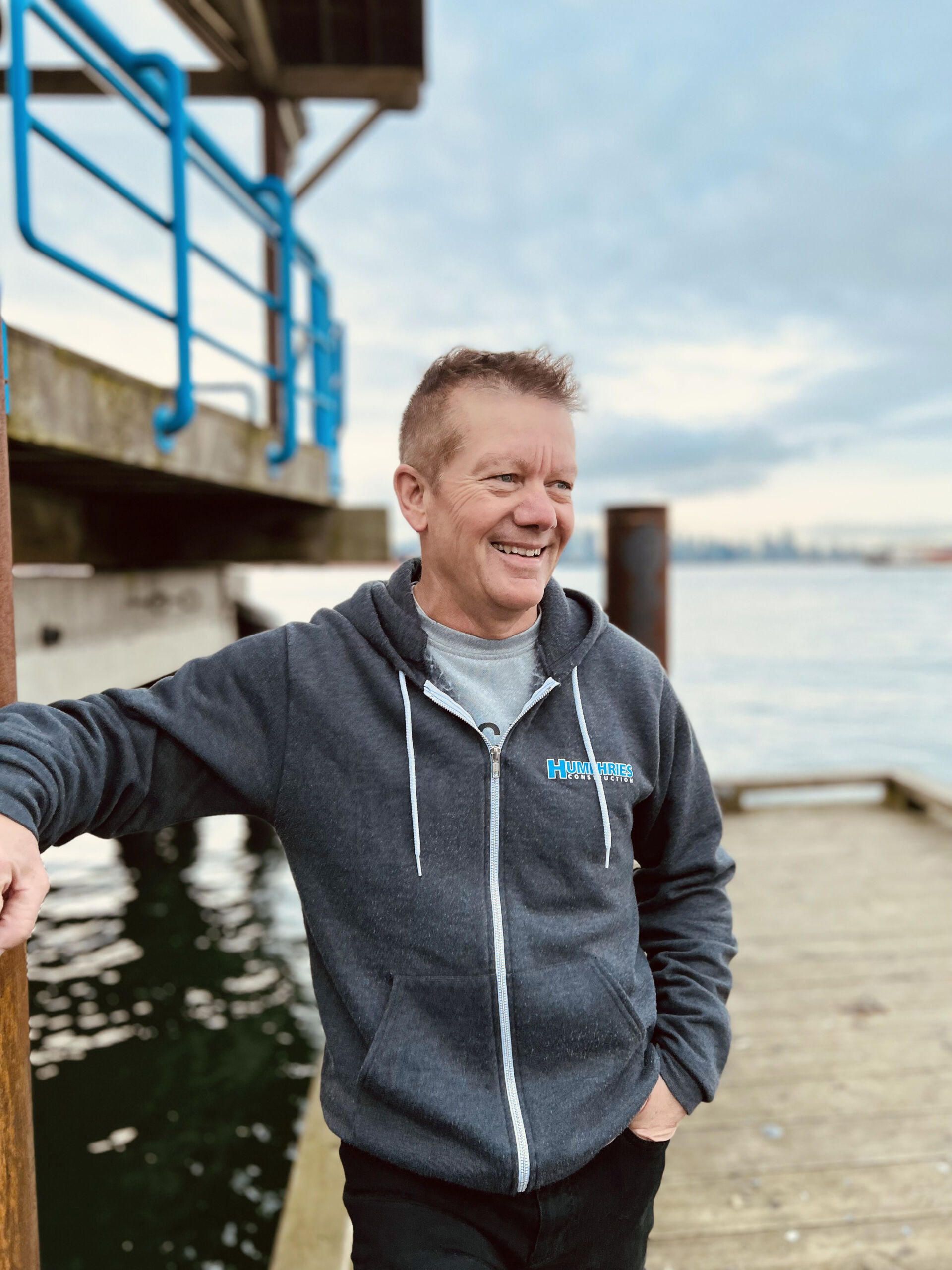 Brent Thurston
Site Superintendent
Brent was born and raised in Winnipeg and moved to Vancouver in the mid-80s to ride racehorses – yes, Brent was a jockey!
During his riding days, Brent also worked for and became a Red Seal carpenter and following that achievement, started and operated his own construction company. His career in the construction industry has since spanned over 20 years and his focus and expertise has largely been as a site superintendent – a role he still enjoys playing to this day.
Brent remains passionate about horses and has transitioned from jockey to owner over the years.  A couple of Brent's horses race at Hastings Park in Vancouver.
The skilled people, the cultural energy around Humphries and Todd's vision for the business cemented Brent's desire to join forces and be a part of the team!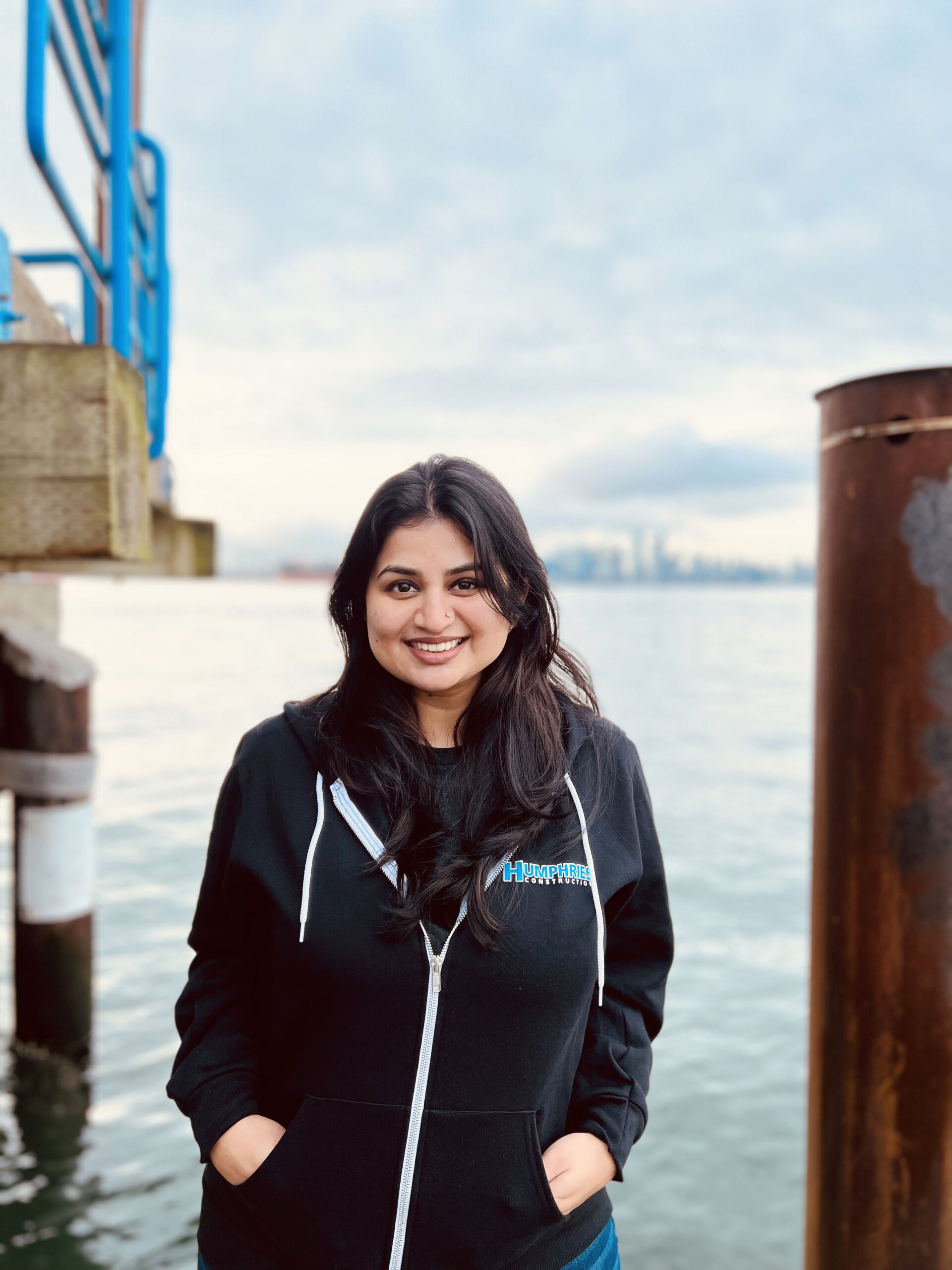 Shikshaa Shetty
PROJECT COORDINATOR/Interior Designer
Shikshaa was born in Mangalore, India and moved to Vancouver with her partner, in 2019.
Shikshaa holds both a Bachelor's and Master's Degree in Business Administration (specialization in Marketing) from one of the most prestigious academic institutions in India, and she has also completed her Certificate in Interior Design at BCIT.  Shikshaa plans to pursue her diploma in Interior Design part time while part of the Humphries team!
Her passion for interior design was sparked at an early age growing up in a restauranteur family and feeling called to design restaurants.  Shikshaa has worked with a few local design firms; gaining design experience on a variety of commercial spaces as well as single family residential projects.
Shikshaa's personal interests include photography, traveling, music, learning new software, doodling, walking in nature and spending time with family. She's also known to host great parties for friends and family.
Shikshaa cites the work ethic, the attention to detail, the fun personalities, the opportunities for mentorship and Todd's clear and compelling vision as reasons she chose to join the Humphries team.  She said that once she met the team, Humphries just felt like home.  Welcome home, Shikshaa!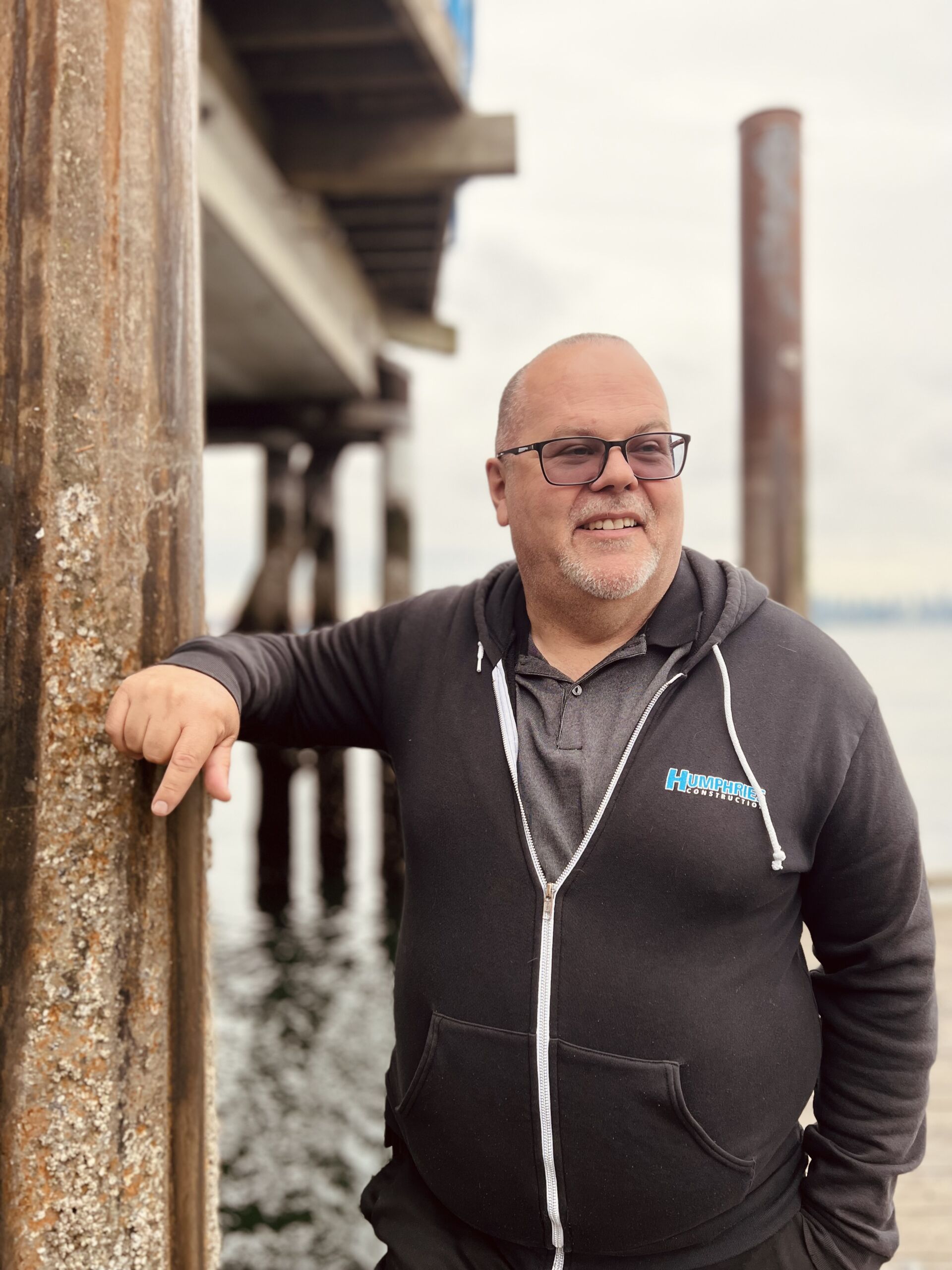 Luigi Perna
PROJECT MANAGER
Having gown up in Hope, BC, Luigi is a true BC boy with strong Italian roots.  Luigi originally pursued a career in Accounting before switching gears to the world of construction, after successfully building his own home and overseeing the entire process.  His house project was the pivotal point in realizing his true passion for construction and project management, which he successfully pursued professionally thereafter.  Luigi enjoys the daily variety of tasks and problem solving, through to the satisfaction of seeing the end product. His primary focus has been in retail stores, medical/dental clinics, pharmaceutical as well as numerous corporate office tenant improvements.
Residing in East Vancouver with his wife and two daughters, Luigi enjoys attending triathlon training with his children, as well as musical theater and choir.  He enjoys fishing, camping and playing slow-pitch softball.  Luigi also has an affinity for homemade wine and sausage!
Luigi was drawn to the Humphries team culture, the growth opportunity within and the variety of projects available to further expand his experience.