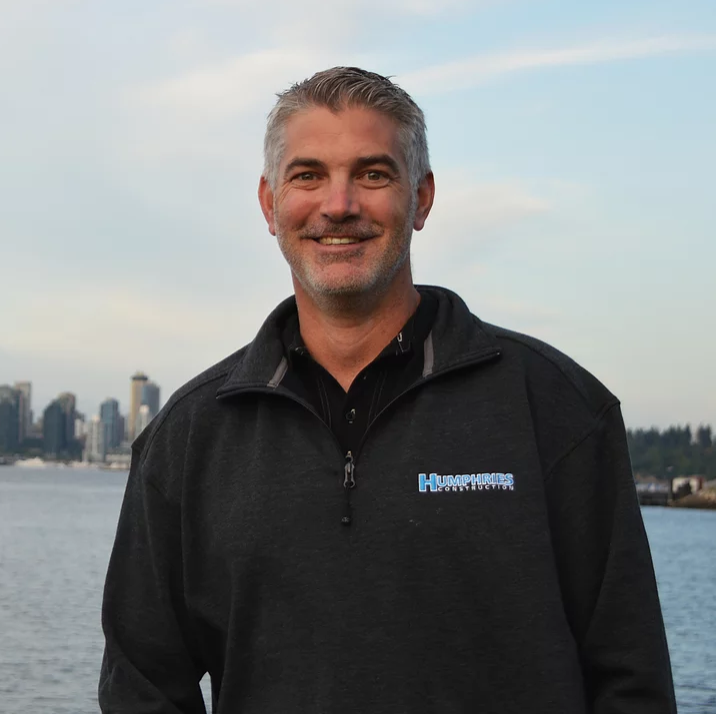 Todd Humphries
Owner/President
Todd Humphries is the owner of Humphries Construction Group. He has an extensive range of experience in the commercial construction industry. Prior to starting up Humphries Construction Group, Todd worked as both a licensed commercial broker and property manager overseeing all aspects of the tenant improvement process.
Todd's experience as a commercial broker and property manager allows him to "literally" put himself in the shoes of his clients. He can relate to what they need, and understands how to make a plan and effectively execute it. He understands the needs of his clients, as he has experienced them first hand.
​Todd grew up with tools in hands and has appreciated the construction process from the grass roots up. His easy going nature and vast experience allows his clients to have peace of mind in knowing that they are in good hands. Todd recognizes the importance of meeting deadlines as well as staying on budget.
​Todd is also a LEED Accredited Professional obtaining his LEED AP in 2009. His knowledge and experience utilizing LEED principles has carried through into his design built projects. This ensures that every new space is a cleaner and healthier workspace for clients.
Todd resides on the North Shore and is married with three children. He has been an active coach for his children's sport teams. In his spare time, he enjoys camping with his family and sneaking off to that isolated interior lake for a little fly fishing…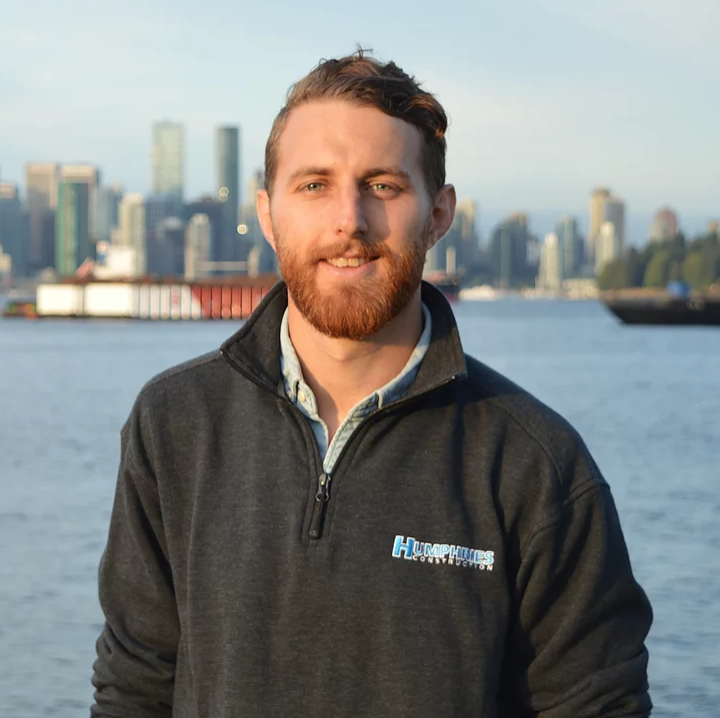 Jay Davis
Project Manager
Jay is a product of London, Ontario and is now residing in North Vancouver. ​Jay has been in and around the building industry his entire life and was born into a family of construction entrepreneurs. In his early 20's, he became a lead carpenter for a respected contractor in southern Ontario where he took part in all aspects of custom home building.  After finishing his carpentry apprenticeship, he worked for a pre-fab building manufacturer in the GTA (Greater Toronto Area) as a site service representative.
For Jay this was an introduction to jobsites on a larger scale, and he was tasked to ensure customers received the best possible service in design/build.  Jay was enrolled in the Red Seal Carpentry Program at Fanshawe College from 2009 to 2013.  In 2012 Jay started a business doing custom home/commercial renovations in southern Ontario. He ran all aspects of the company including sales, accounting, carpentry and customer service all while completing projects for clients. In 2015, he found the mountains/ocean to be calling his name and he relocated to the west coast.  Sticking with construction in BC, Jay met Todd, and as Jay puts it, "a natural bond ensued".
 ​Jay has always been very passionate about the design/build industry and Humphries Construction was a perfect fit.  The fun and faced paced environment is what he has always loved about the Humphries Team.
Jay is a die-hard Toronto sports fan (Blue Jays, Maple Leafs, Raptors) who's taking the Toronto championship drought pretty hard.  You can usually find him out in nature (neature) while partaking in camping or hiking with his dog Dallas. He is generally up for a cold cider (or two).  He is an avid sports enthusiast who enjoys music of all sorts, especially live music.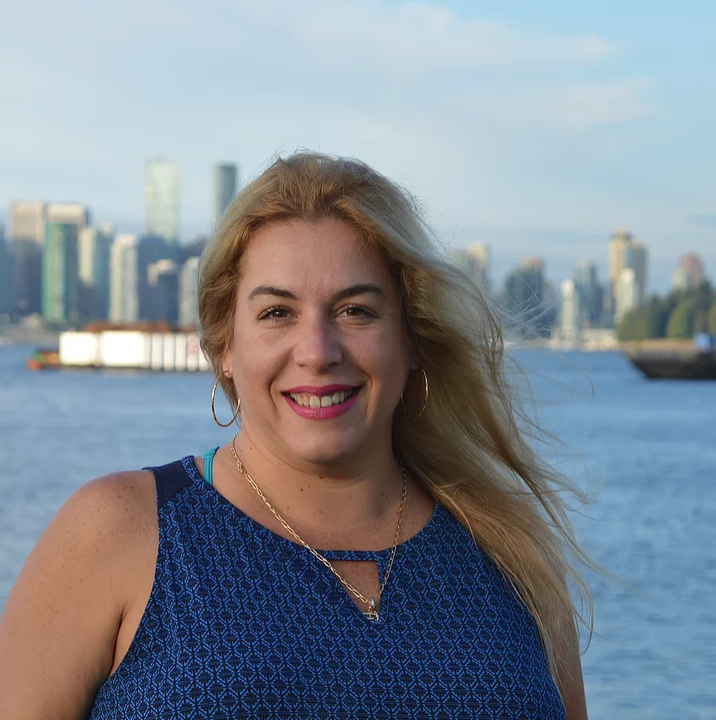 Gabi Guerrero
Project Coordinator/Office Manager
Gabi is originally from Lima-Peru and has been living in Canada since 2003.
Gabi completed her Bachelor of Business Administration in Peru, and recently graduated from Kwantlen University in Business Management. Her past work experience includes positions at Stuart Olson, SNC Lavalin, Golder Associates (Mining Division) and Finning Canada. She is fluent in Spanish, English and has a good understanding of Portuguese.
Gabi's main hobby is tennis. She has played tennis since she was 9 years old and represented Peru at the junior-pro level in several international competitions. Currently she is playing in BC, participating in most Provincial and Open tournaments.
Gabi feels that taking a position at Humphries Construction was an opportunity to join a company that is rapidly establishing itself in the market and wanted to be part of that growth and success. Gabi saw a lot of potential to contribute by utilizing her previous experience and skills and she looks to become a good asset to the team. Gabi connected with Todd right away, and appreciated the company's values, and Todd's commitment to make the company a success. She is excited to be a part of it.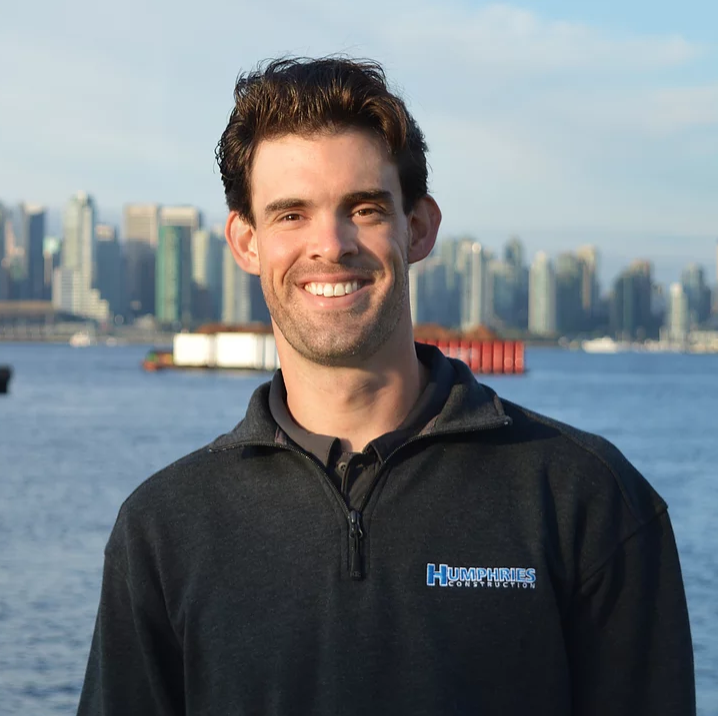 Denver Wynn
Business Development/Project Manager
Denver grew up in Kamloops BC, and lived there for the largest portion of his life. He continues to go back as often as he can. Denver has been in the lower mainland for three years and now lives in West Vancouver.
After attaining his Associates Degree in the United States, Denver completed his Bachelor's Degree with a major in psychology at Thompson Rivers University in Kamloops. After having taken up positions in sales, professional sports, management, and heavy equipment, his work experience and skills are widely varied.
Baseball and golf have been the largest components of Denver's life thus far. He represented Canada on the Jr. National Baseball Team and was drafted by the Minnesota Twins. Denver is an avid outdoorsman and loves fishing and camping. He enjoys spending time with his family above all other things.
Denver entered the construction industry because he grew up around it and it had always been something that he was passionate about. He chose Humphries Construction because of who Todd is, the company's philosophy, morals and direction. He hopes to learn much as he can and grow with the company both professionally and personally. "The quality of the people on the team is second to none."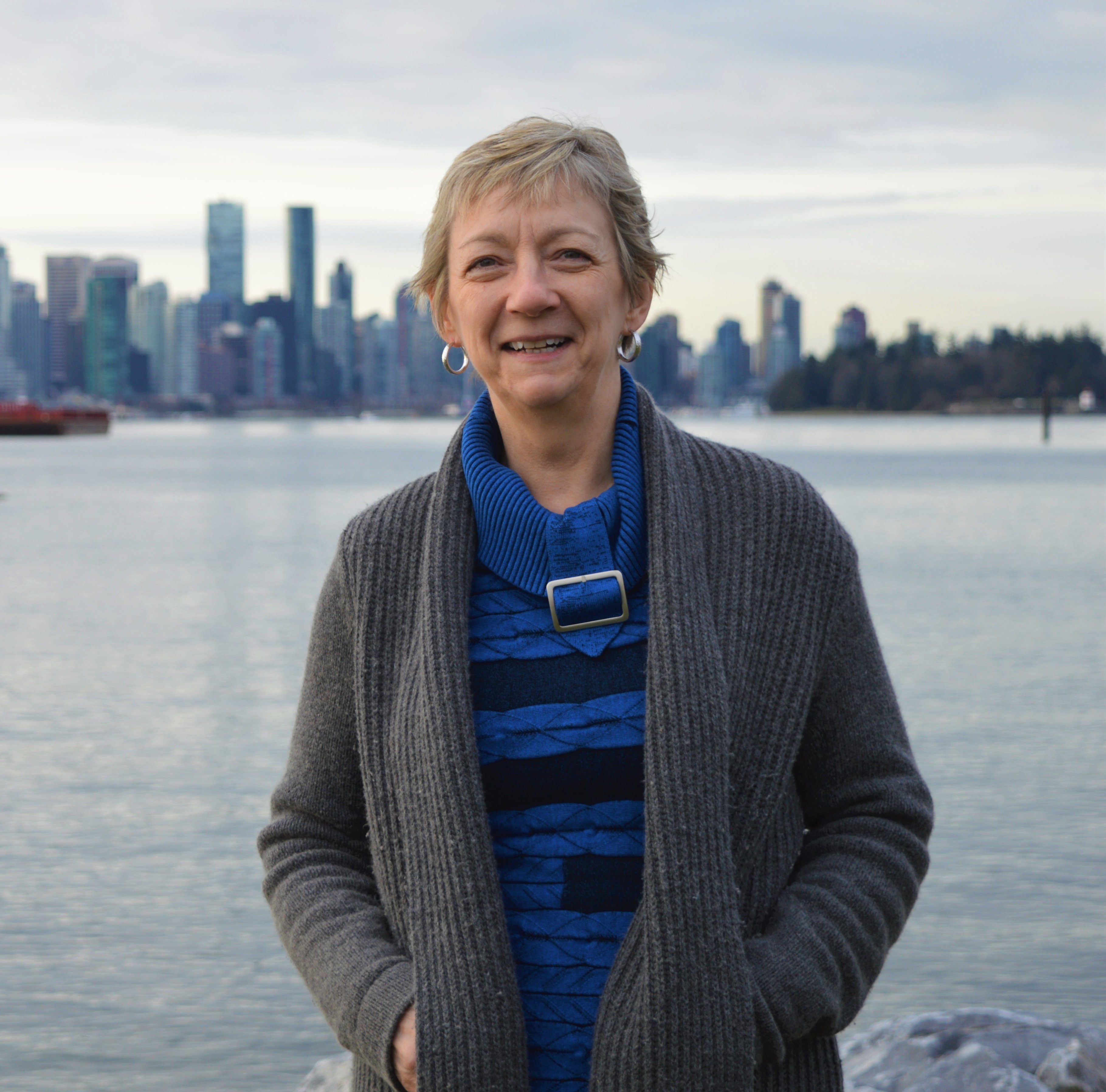 Barb was born and raised in North Vancouver and she has lived in the lower mainland for her whole life.
She started her post secondary education in pursuit of a degree in Physical Education. However she soon discovered that her interests were better suited to the business environment. She switched her educational pursuits to Business Admin, going to school part time while working full time. she has worked in the construction industry for most of her career.  She began her construction orientated career at Trane Air Conditioning in the service department before moving into several service coordinator roles. Barb then took on the accounting world after obtaining her CPA, CGA designation. Barb has over 15 years of construction industry accounting experience.
Barb has always enjoyed sports and has had several athletic pursuits as well. She enjoys outdoor activities and is currently training for, and competing in triathlons.
Barb chose to work with Humphries Construction because she enjoys helping people grow and excel in their pursuits. With her experience in the construction industry she is well poised to help do that in this organization. Upon meeting Todd she was convinced that Humphries Construction had a great future, and she wanted to become a part of his team.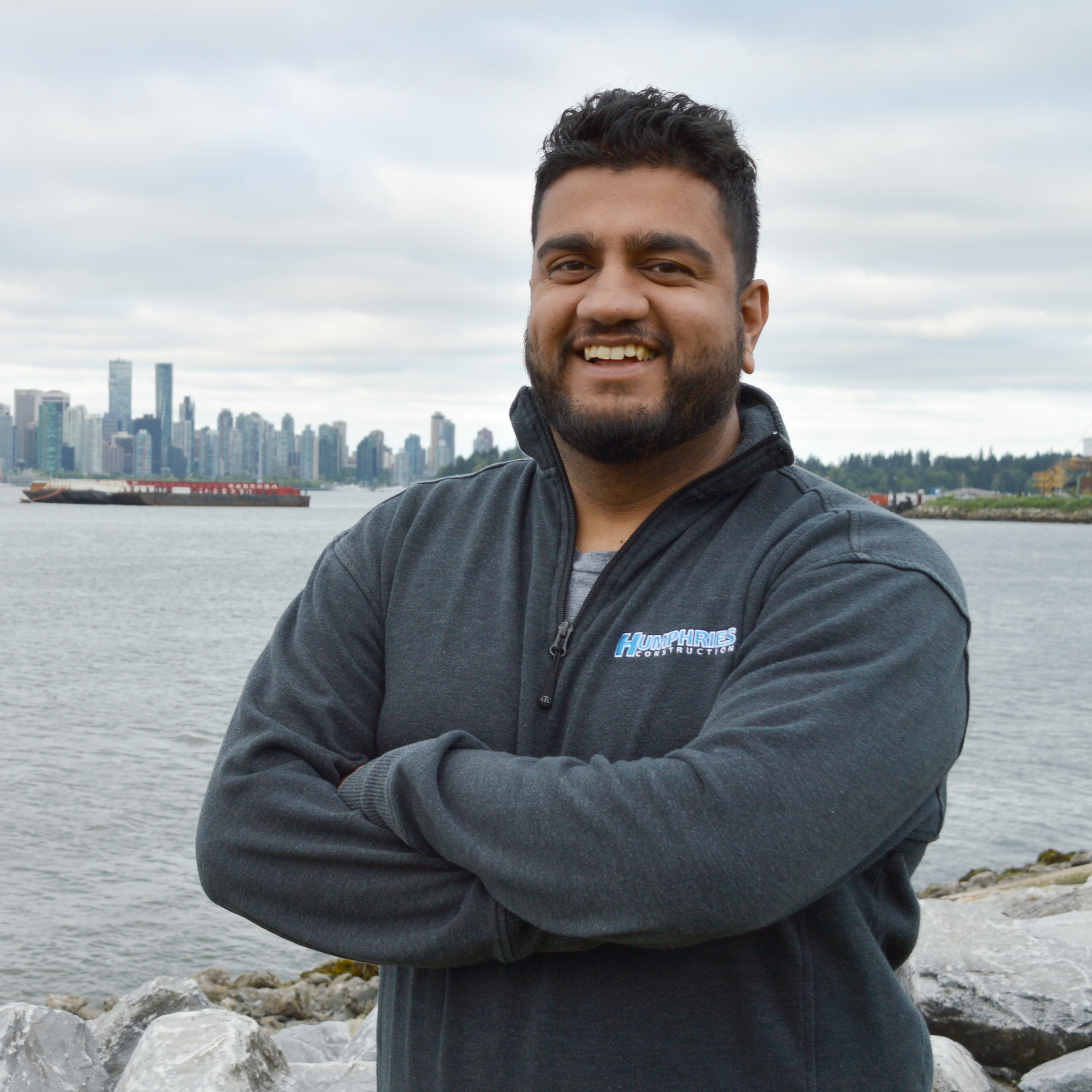 Mandeep Rai
Project Manager
Mandeep Rai was born and raised in New Westminster, and has lived there ever since. Over that period of time he has seen how much the city has transformed, and it is a place that he holds dear to his heart.
Mandeep began his post secondary education in the Kinesiology program at Simon Fraser University. He later switched his focus to business and financial management after discovering his knack for working with numbers and formulating innovative ideas. After his time at SFU, he began utilizing these skills in the construction industry. Mandeep began his construction management career by building a number of restaurants and custom residential homes.
Sport has been a fixture in Mandeeps life, starting at an early age. He has enjoyed playing soccer, hockey, basketball, football and volleyball. He enjoys going to various sporting events and also enjoys a good action film.
Mandeep chose to work for Humphries Construction because the structure and atmosphere of the company seemed to align with his personal ideology's and ways of doing things. He feels that everyone, regardless of their role, plays and important part in assuring that the team functions well and excels. He enjoys the sense of teamwork and also enjoys taking projects from an empty shell to a finished product that the client will enjoy.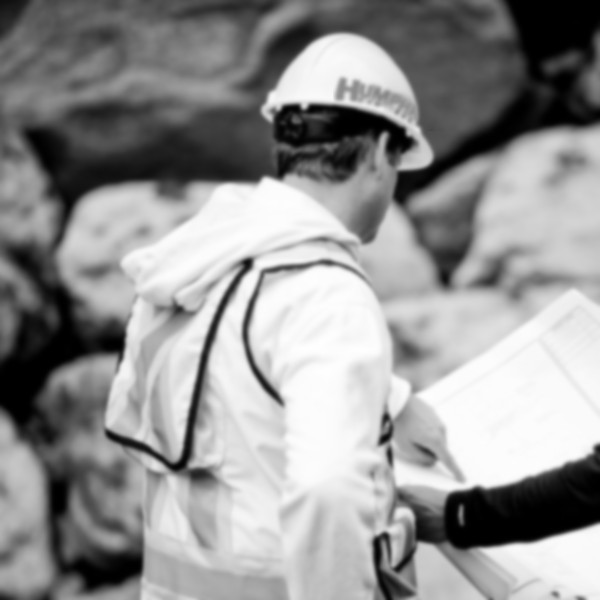 Troy Lorenz
Site Superintendant